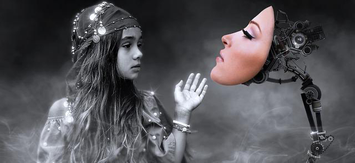 My darling
You are perfect within your imperfectness
Being all over the place with all that I feel. 
And I feel, so so so much and so deep.
Emotions taking me over as suppressed screams for help.
Once drowning in my fears, self-hate and all the ugliness I felt inside.
Preventing the lid from coming off……
No, no, no, this Pandora box needs to stay closed!
Smiling, nodding, yes I am doing just fine, can't you see?
But really no, help me!
It was all a big cry for help.
But never learned to ask for help.
Being afraid to ask for help.
Who could help? Who would learn me how to help myself?
Feeling a lot going on inside you do not talk about.
Not allowed to show imperfectness, messy emotions, fucked up thoughts…..
No, no, no one may discover my imperfections in this imperfect world covered up with perfectness.
Mistakes do not exist, they only thrive in our perfect mind.
Being mistaken does exist.
How could you see my pain?
Perfectly hidden, just like you taught me. 
To hide all of my imperfections in this imperfect world, covered up with perfectness.
The need to love all off me.
Yes, all of me, every part of me! Inside and out.
Has never been more urgent in this imperfect world, covered up with perfectness.
So let me be messy, crazy and fucked up, I am perfectly me. 
Liefs Lilian
Deze brief ontstond vanuit de verbinding met mijn lieve innerlijke perfectioniste, die in  werkelijkheid niet echt perfectionistisch is maar bang was voor afwijzing.
Gevoelens en emoties zijn verwarrend en messy.
Mijn jongere versie kreeg vaker niet dan wel de ruimte om te vertellen wat ik voelde.
Meestal lag er gelijk een afwijzing en oordeel op en klapte ik dicht.
Zo kwam mijn innerlijke perfectioniste langzaam maar zeker tot leven.
Luisteren is een kunst op zich, luisteren zonder oordeel begint met luisteren naar je eigen gevoel en ruimte te geven aan je eigen emoties. Hoe ze ook klinken of voelen.